Get Involved
We need your help to raise awareness. Together, we can amplify the voices of terminally ill New Zealanders who want an end-of-life choice. There are lots of ways to get involved.
Resources
Want the facts? Keen to show others you're voting YES? Ready to have conversations and change minds ahead of referendum? Get started with our free resources.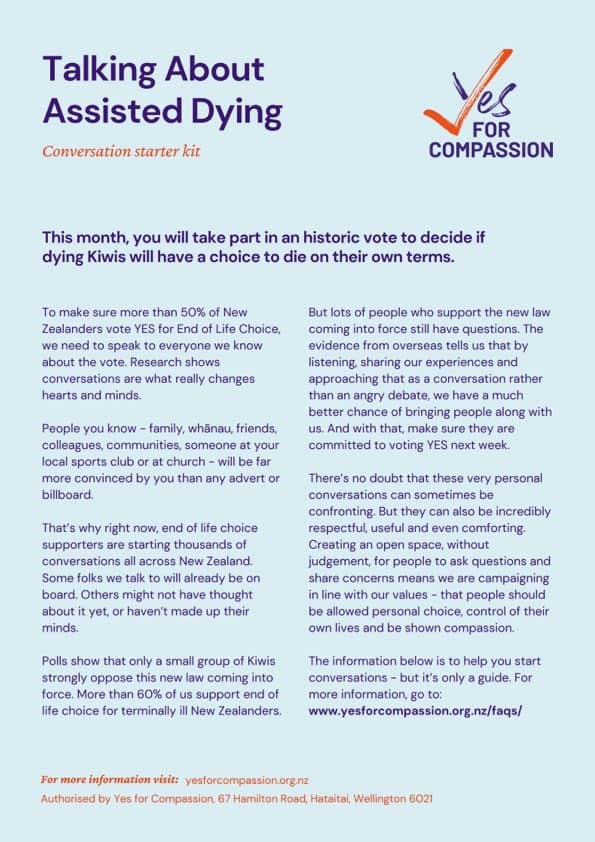 Download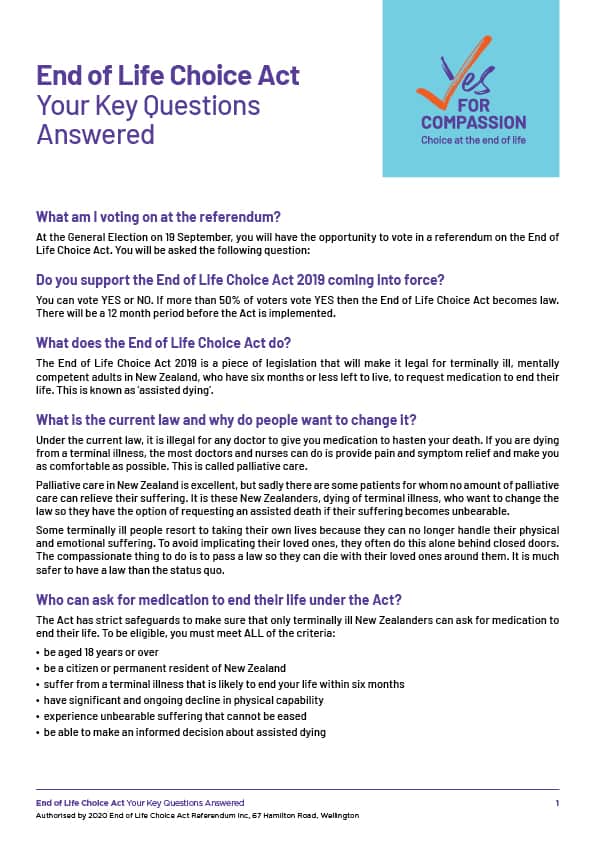 FAQs
Looking for factual information to inform your vote? Download our easy-to-read, evidenced-based Frequently Asked Questions.
Download FAQs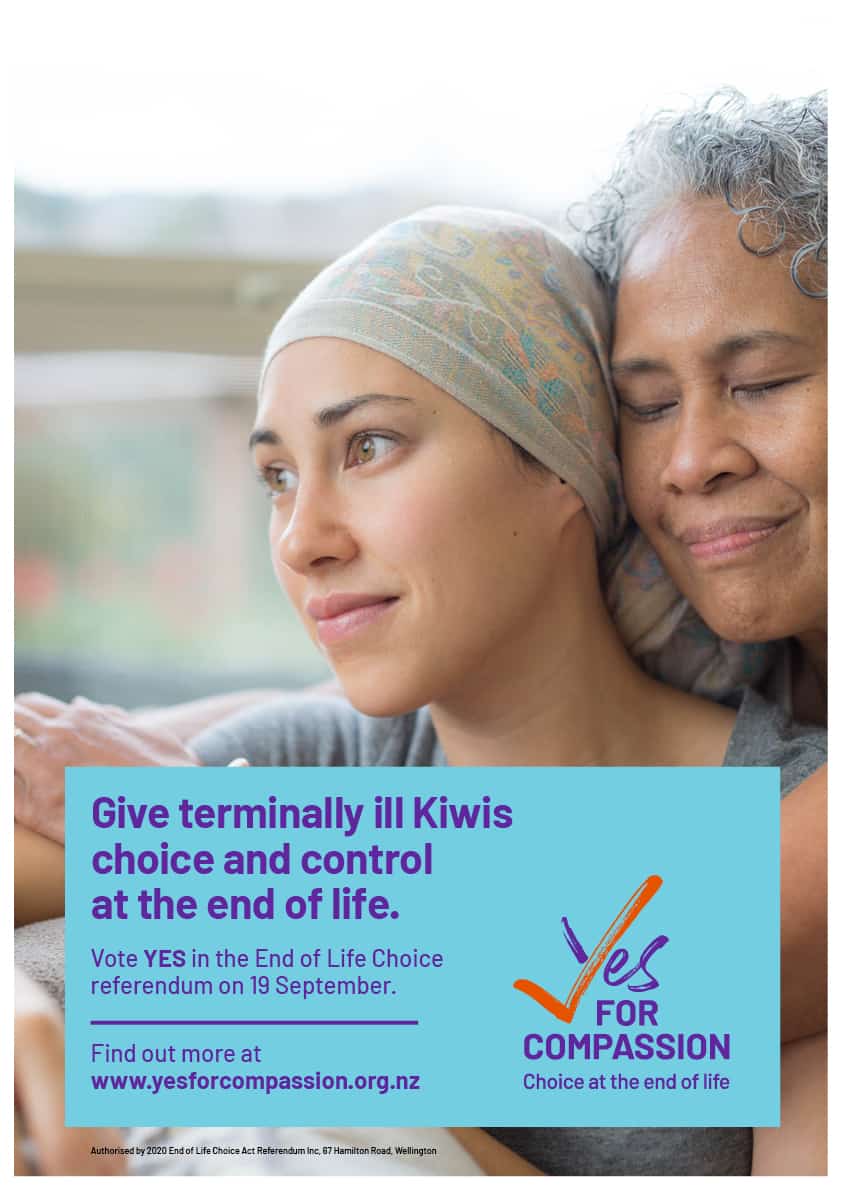 Vote YES poster
Let people know you're voting YES. Print and display this poster in your office, home or car window, to raise awareness for the referendum.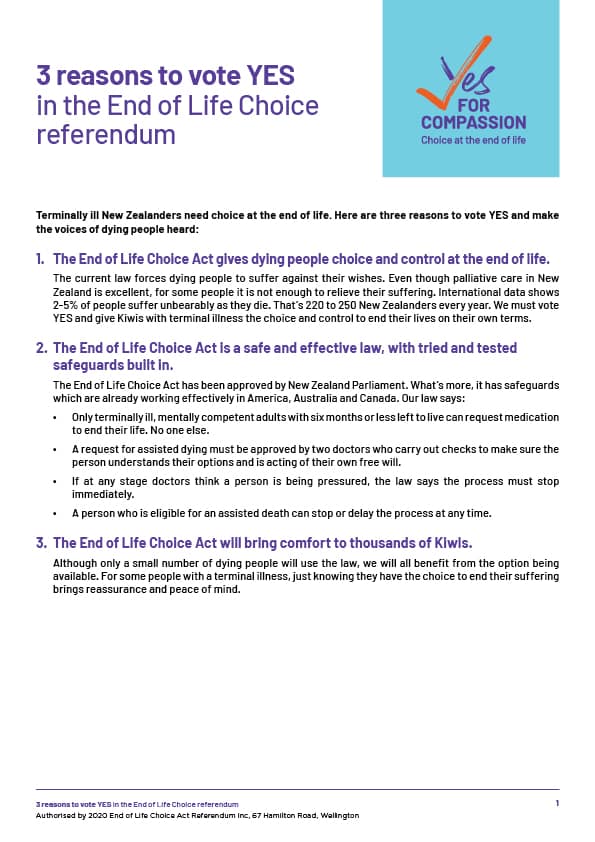 3 Reasons to Vote YES conversation starters
Ready to have conversations, share factual information and change minds ahead of the referendum? Download this conversation kit to get chatting to your friends, family, colleagues and neighbours.
Download
How do other New Zealanders feel about the End of Life Choice Act?
Kiwis from all walks of life are voting YES at the End of Life Choice referendum in October. Hear their stories and find out why they need your YES.
Bobbie needs your YES
Hi, I'm Bobbie and I'm living with cancer. Watch my video to hear why I need your YES on 17 October.
David wants a choice
Hi, I'm David and I have a terminal illness. Please watch my video and hear why I want choice at the end of my life.